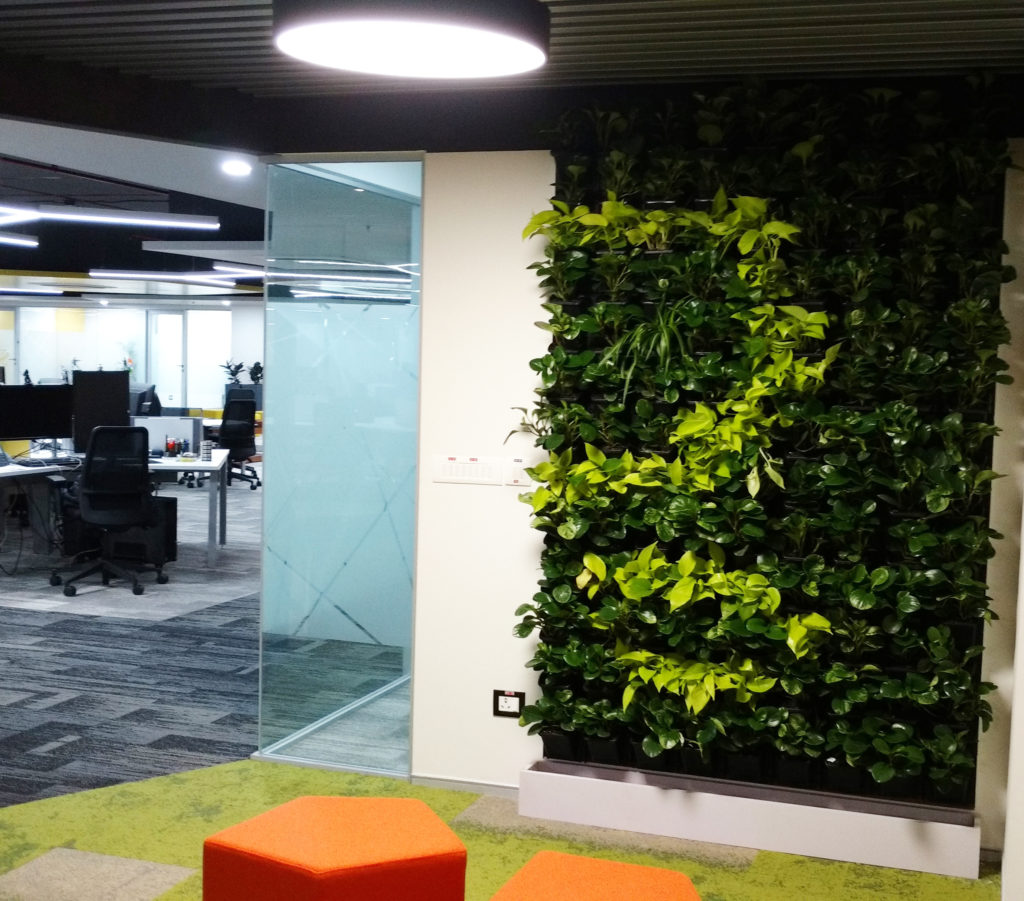 Gamlaa is a leading player in designing and installation of Green Walls for outdoor and indoor commercial premises. Our state of the art green walls provides a clean and green connect with nature while offering a welcoming environment for your visitors, clients & employees.
As the green walls have high scope for customization, our experts will identify your architectural or landscape design needs to craft a trending green experience.
Vertical Wall Garden
Standard green walls that can be designed for indoor or outdoor office space based on the architectural requirement. While outdoor green walls provide the embracing environment to the visitors the indoor vertical gardens can provide a productive atmosphere for employees. Vertical green walls are designed to grow on existing wall or indoor structures.
Flexi Green Walls
While most green walls are fixed in nature, Gamlaa's unique Flexi Green Wall system offers the feature of 'Portability'. This multi-purpose wall can be used for in-office events, as an elegant partition or just to add more greenery for specific purposes.
Gamlaa also takes care of the maintenance of your green wall, to ensure the freshness and the design of the provided unit stay intact & welcoming.